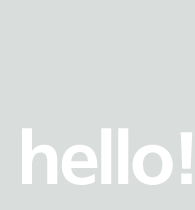 ABOUT US
Digital Progression is an independent UK production studio specialising in 3D/CGI, creative retouching and post production.
Founded in 1997, we have been at the forefront of providing high end, high resolution CG content for over 15 years working with an international client base and many of the worlds biggest agencies and brands.
WHAT WE DO
3D / CGI / CREATIVE RETOUCHING / POST PRODUCTION / DIGITAL ILLUSTRATION
We will see a project through from the concept to its final realisation. Our years of experience mean we can advise on the best way possible to breathe life into a project, whether it be CGI, retouching, or a combination of different processes.
For more information or if you would like to discuss a project, please contact Robert Farnworth or Malcolm Tween.
CONTACT US